Before Rhinoplasty, STOP! and Read This
Rhinoplasty, also known as nasal reconstruction or a "nose job", is a surgical procedure able to improve the appearance of the nose and sometimes correct breathing problems. The nose may be reshaped by reducing or increasing the overall size, removing a hump, changing the angle between the nose and upper lip, narrowing the span of the nostrils, or changing the shape of the tip or the bridge of the nose. The goal of rhinoplasty is to improve the appearance of the nose while achieving better harmony between the nose and the other facial features.
Rhinoplasty addresses many different issues, including the size, shape, profile, and symmetry of the nose and the nostrils. It is unique to each individual client, every surgery is custom to the patient and can be performed on any part of the nose.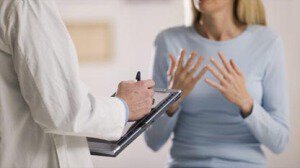 Patients must have realistic expectations regarding nasal surgery. Be open and honest during the initial consultation about what results are desired. A rhinoplasty surgeon cannot guarantee perfection when it comes to results. Even in the best of hands there can be limitations to the level of improvement that surgery can achieve based on anatomy, skin thickness, cartilage strength, and tendency to scar. Experienced surgeons should be able to provide a reasonable idea of what level of improvement is possible.
In most procedures, an incision is made either within the nostrils (closed rhinoplasty) or across the strip of skin separating the nostrils (open rhinoplasty). The skin of the nose is cut and lifted away from the bone and cartilage framework underneath, which is shaped and sculpted as desired. The skin is then re-draped over the newly constructed framework, and a splint is applied to help the nose maintain the re-shaped form.
Most surgeons wait until a patient's face has done most of its growing before proceeding with surgery. Equally important is the emotional maturity of the patient. This can be best assessed based on interaction during a face-to-face consultation. There is no strict age at which it is too late to receive rhinoplasty surgery, though certain significant medical conditions may preclude having surgery.
The decision whether to have a rhinoplasty is a deeply personal one. Though it can be beneficial to discuss concerns with friends or family, only the patient can make the truly important decision. For many Miami rhinoplasty patients the improved confidence and self-esteem after a successful nose job procedure is truly life-changing.
Rhinoplasty procedures can be performed by Dr. White, a plastic surgeon Miami doctor at ARC Plastic Surgery. Dr. White is an expert at identifying the causes of many patients' nose problems, and can change the shape of the nose while maintaining a natural look.