A Miami facelift and necklift are the most dramatic procedures to rejuvenate the face and neck, smooth out wrinkles, and define the jawline – with results that will last for years! This outpatient procedure involves incisions that are hidden along the hairline and behind the ears. Dr. White's approach to facelift surgery in Miami can restore a more youthful appearance that appears natural, by focusing on tightening the underlying SMAS tissue (tissue covering the deeper structures of the cheek area), adding volume if needed, and laying skin back down gently without pulling it too tightly. This helps to prevent a "windblown" look that you might have seen in a facelift that was performed with less advanced facelift procedures, or by a surgeon who lacks the necessary artistry and skill. If you have minimal skin laxity, you may be a candidate for Dr. White's mini facelift, which means far less bruising and much shorter downtime. Come see if possibly the best facelift Miami has to offer is right for you!
The Right Expertise
Dr. White has published many articles and has been frequently called upon to lecture at national conferences to present data on the most advanced techniques for facelift surgery. He has also published a book chapter on a facelift technique in the Facial Plastics section of an international atlas on operative otorhinolaryngology (diseases of the ears, nose, and throat).
Come for your cosmetic consultation and let Dr. White share his impressive surgical skills and his years of experience focusing on facial surgery, as he has done for people around the world! As a leading facial plastic surgeon he prides himself in producing some of the best facelifts Miami has available.
Facelift Surgery Procedure
Miami facelift surgery, also known as rhytidectomy, is a popular plastic surgery procedure that will reduce the appearance of wrinkles, creases, and folds on the face that make the face look old and tired. The overall goal of such a procedure is to restore a more youthful look to the face and jaw area. Whether it was time or stress that formed the lines and creases on your face, surgery is one option to remove the unsightly signs of aging, and rejuvenate and restore the facial skin.
The right Miami plastic surgeon can perform the entire procedure with skill and focus upon creating a balanced, beautiful outcome that is more youthful, natural-looking and refreshed. In some cases, the surgeon will focus on a specific portion of the face, allowing their time to be spent restoring one facial area rather than procedures on the whole face. Although this may require multiple surgeries to complete, the appearance achieved is often far better, as more focus and attention to detail is possible for each individual area.
Before
After
Facelift Surgery Cost in Miami
The cost of a facelift surgery will totally depend on your area, the plastic surgeon you select, and the type of facelift you want completed. For most, however, the average cost tends to be in the range of $6,000. This price does not include the anesthesia, prescription painkillers, or the various tests needed to get approved for safe surgery. Your total facelift price includes these added costs, along with the surgical fees.
To receive a full detailed explanation of the costs associated with receiving a facelift surgery, you should speak with a plastic surgeon you trust. The surgeon will be able to give you an honest answer about the entire cost, and what portion of the payment covers what procedure. Be sure to ask your surgeon any questions, and get your concerns addressed at this consultation.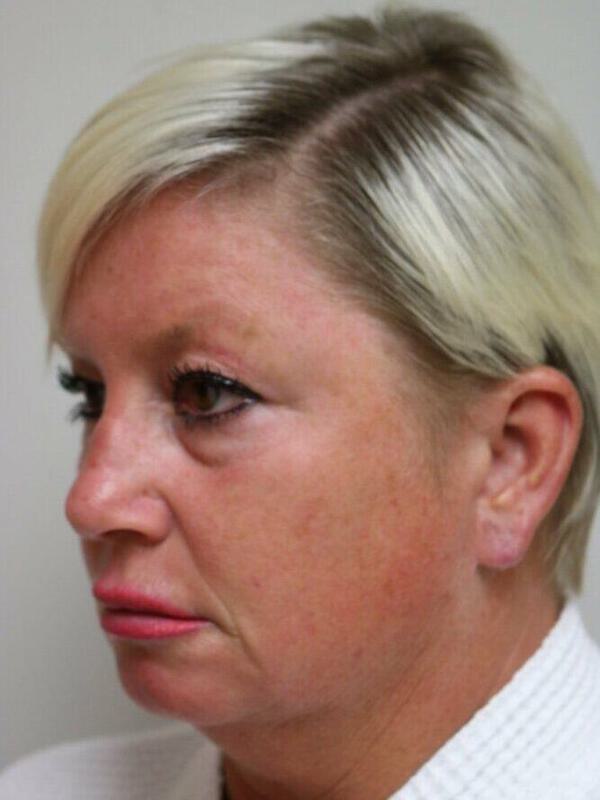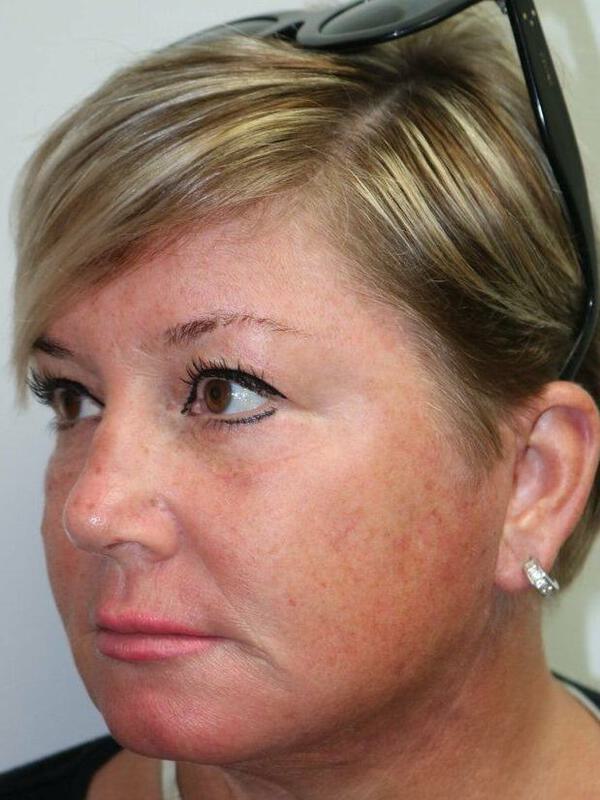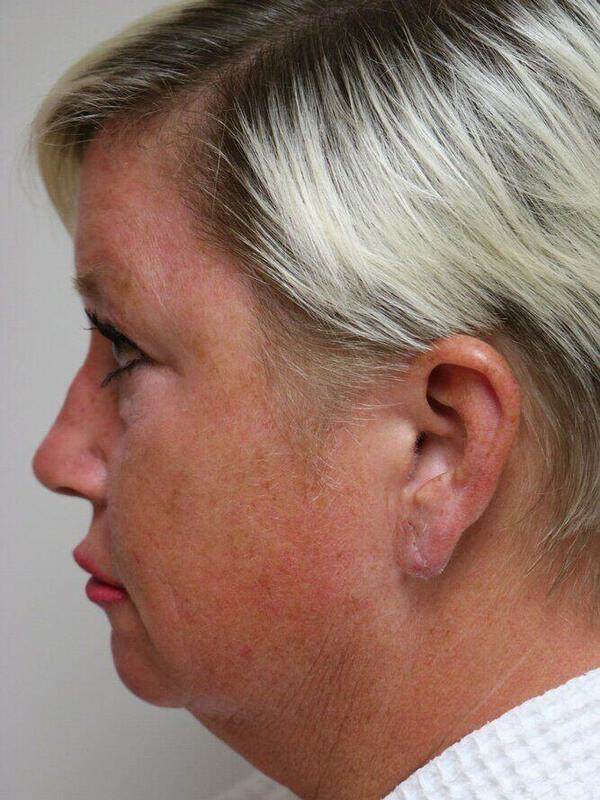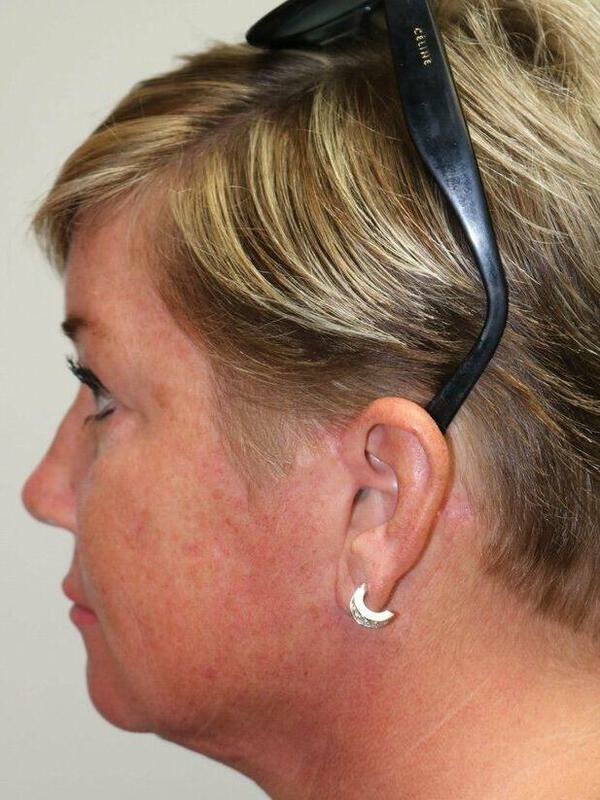 Frequently Asked Questions
What are the most popular facelift surgery procedures for men?
In the world of cosmetic surgery, most patients are women seeking to restore a more youthful appearance to the face. However, men are having these procedures in higher numbers every year. Many men choose to get facial procedures to improve appearance and present a healthier, more youthful face to the world.
The most common procedures for men include eyelid rejuvenation, nose surgery, chin augmentation, and liposuction performed on various areas of the body, including the face if unwanted fat deposits are creating a saggy, older appearance. Eyelid rejuvenation tends to be the most common form of surgery men choose. Just like women, men show the signs of aging particularly in the eye area. Loose hanging skin, lateral brows, and fat pads begin to arrive as years pass. These troublesome features can be dramatically improved during a facelift.
Through facelift surgery, men have the opportunity to turn back the clock and regain the clean facial lines associated with youth. Surgery makes it possible to have a fresh, vibrant look once again.
How does the cost of the neck lift compare to the cost of a facelift in Miami?
While many consumers are programmed to seek the "very best deal," plastic surgery is one field where paying the price for a fully professional procedure is well worth the investment. A discount plastic surgeon often uses cookie-cutter techniques, whereas a licensed, professional plastic surgeon will customize the treatment plan, and take all the time needed to create a natural, more youthful appearance. The cost will be higher but as the area being restored is your face, it is well worth the cost in the long run. You want a result that you are proud of and happy with – not a disaster.
When it comes to a facelift, one can expect to pay all together anywhere from $7,000 to $50,000 nationally, depending upon the extent of the surgical techniques needed and the length of the operation. Measured against the cost of a neck lift--at an average of $4,300--a facelift is a more complex and difficult procedure. The reason is that performing a neck lift is a requires much less planning and surgical technique than a facelift, requiring less effort, operating time, or recuperation time. The facelift and necklift are typically performed at the same time since the face and neck tends to age together.
Are there non-surgical options for a Miami facelift?
As we grow older, the facial features begin to sag and droop, wrinkles and creases appear, and the face can develop jowls as gravity takes its toll. As the face ages, many people, both men and women, feel less self-confidence, and are unhappy that the face appears far older than how they feel. A facelift is an option for some patients, but the cost may make the procedure out of reach. There are other options that are non-surgical to rejuvenate portions of the face and surrounding skin.
One procedure, known as volume replacement, includes the use of fillers or fat to restore and reshape face volume in targeted areas and fill in lines and wrinkles to create a younger look. Resurfacing procedures, another option, consist of using different types of chemical peels, dermabrasion, or lasers to rejuvenate and restore the skin tissue for a fully refreshed appearance.
Whether you want to discuss our facelift Miami, or are interested in non-surgical treatment, Dr. Jeremy White at ARC Plastic Surgery is here to help. Talk to a leader in the field of facial plastic surgery who brings a deep understanding of facial structure, skin, and tissue to his practice. Call for a consultation at our Miami office, where we serve all the surrounding communities, including Hollywood and Aventura, FL and beyond.
Your new life starts here