Ethnic Plastic Surgery
Ethnic plastic surgery refers to procedures done for African American, Asian and Hispanic patients.  The term specifically refers to procedures like rhinoplasty, blepharoplasty or other surgeries that alter facial features.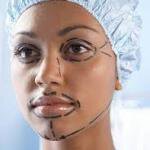 This area of plastic surgery has become much more common in recent years.  The American Society of Plastic Surgeons has estimated that from 2005 to 2013, the cosmetic procedures performed on Asian- Americans increased by 125 percent.  The number of plastic surgeries for Hispanics increased 85 percent over that same period, and African-Americans sought 56 percent more procedures. By comparison, plastic surgeries on Caucasians during that same period increased about 35 percent.
Of course, some of this increased demand can be explained simply by increased purchasing power.  As various ethnic groups in the United States have raised their incomes, their demand for various luxury goods and services has increased accordingly (plastic surgery included).
However, others see the rise in ethnic plastic surgery as the result of various and complex social issues like narrowly defined beauty standards.  The concern is that popular media reinforces ideas of beauty that are primarily Caucasian – fair skin, a high-bridge nose and oval eyes.  People of different ethnic groups could be receiving the message that their looks are too "different" or that they don't fit in with societal norms of beauty.
Some elements of beauty seem to be universal in nature.  Faces with good symmetry and unblemished skin are subconsciously thought to be indicators of health, therefore preferable.
Other markers of beauty seem to be instilled through years of social learning.  The ideal size and shape of a nose, for example, tends to differ among ethnic groups.  In the United States, rhinoplasty – or a nose job – is one of the more common ethnic plastic surgery procedures.  In past years, plastic surgeons were pressured to replicate Western standards when performing rhinoplasties on ethnic patients.  Today, plastic surgery has pushed past this uniformity and no longer forces a standard look on patients.
"When I evaluate any patient for facial surgery, I always ask what the person likes about their features before focusing on the negative aspects. This is particularly important when treating non-Caucasian patients because the nose, for instance, still needs to blend well with the other facial features, " explains Dr. Jeremy White, "A patient may want the nasal hump decreased but still kept slightly prominent to preserve a feature from a father, for instance. Assessments of ethnic group desires have become more difficult due to an increasing number of children from multicultural backgrounds. I therefore try not to make too many assumptions about patients' preferences. These are important discussions that help me to get to know my patients well before surgery."
Regardless of the ethnic features a patient idealizes, most plastic surgeons see procedures as a matter of personal choice – as long as they are being done because it is the patient's desire and not because of any external pressures.  Plastic surgeries, regardless of the patient's ethnicity, have permanent effects.  Therefore, it's important for patients to make sure they are prepared for the changes. It is also important to check your surgeon's credentials and make sure that he or she is board certified in plastic surgery, which is the symbol of excellence and safety in cosmetic surgery.