Most Common Plastic Surgeries Men Receive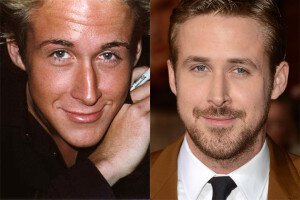 For the most part, most consultations and plastic surgery procedures are performed on women. Over the last few years, however, there has been an increased demand from men seeking plastic surgery operations to improve their daily lives. This may be in part related to the younger generation taking better care of themselves and the desire to look better. When it comes to plastic surgeries, there are a few common operations that stick out amongst males across the nation.
Rhinoplasty
When it comes to the nose, proportionality is absolutely key. A lot of men are unhappy with the shape or size of their nose and how it may fit with the rest of their face. They request a plastic surgeon to perform a rhinoplasty (nose surgery) procedure. This is actually a rather easy surgery to complete and recover from, and the patient can even return to work within just a single week. Once completed, the results of the procedure will be immediately noticeable to the patient. The nose will appear more proportioned, thinner, and simply more elegant when compared with the rest of the facial features.
Liposuction
Just like women, one of the most common plastic surgeries for men is liposuction – removing excess fat from portions of the body where it is likely to build up. A lot of men prefer to have a more toned, aesthetically pleasing midsection, which means removing the built-up fatty tissue that has grown over time. To achieve a normalized weight – should the gym and dieting have failed up to this point – enduring a simple liposuction surgery can prove immediately useful, with results showing after leaving the office after the procedure.
Contact Us
For more information on common Miami plastic surgeries men receive, or to schedule a consultation for your own potential operation, contact Dr. Jeremy White today.