Patient Improvements After Breast Reduction Surgery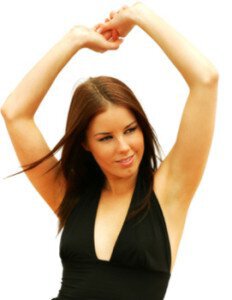 While many patients come to a plastic surgeon to increase the size of their breasts, this isn't true for everyone. For some, breast size can result in consistent pain and interferes with their everyday life. Breast reduction surgery has been found not only to improve the physical effects of having excessively large breasts but also improves the emotional well-being of many patients. Dr. Jeremy White of ARC Plastic Surgery has helped countless patients with their breast reduction surgery. We are happy to share with you some of the improvements our patients have experienced after having breast reduction surgery. As always, if you have any questions regarding any procedure, please call our office today.
How Long Will It Take to See Improvements?
One of the most common questions that we get regarding breast reduction surgery is about the length of time it takes to see results. Many patients see results with their breast reduction in as short as six weeks. However, many patients to see continuing improvement as recovery time increases.
Do I Need Breast Reduction Surgery?
The reasons why many people get a breast reduction surgery is typically due to back pain caused by excessively large breasts. Some patients also experience a lack of self-esteem and poor self-image due to the size of their breasts. Breast reduction can improve both the patient's physical and emotional well-being. If you believe you would be a good candidate for breast reduction surgery, make an appointment with a license plastic surgeon to discuss your options.
How to Get Started
If you are ready to begin the process, you will need to schedule a consultation with a plastic surgeon. Before your consultation, make sure that you have all your latest medical records, medication lists, and information on any health issues you are currently facing. Your plastic surgeon will want to discuss this at length to make sure you are a good candidate for surgery.
For more information regarding breast reduction surgery, contact Dr. Jeremy White, M.D. at 305-697-5901. Schedule your initial consultation today!