Am I Ready for Plastic Surgery?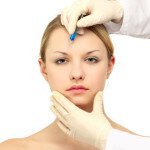 Tough Questions You Should Ask Yourself
In many cases, plastic surgery is a matter of choice, rather than necessity.  A new nose, slimmer waist line or fuller bust can all make someone feel younger, more beautiful and more desirable.
Despite the perceived benefits, deciding whether to undergo a plastic surgery procedure is a significant decision and one that should not be entered into lightly.  Patients need to ask themselves a number of tough questions before having surgery, including:
Why do I want this change?
While plastic surgery can change appearances, it cannot change lives.  Personal problems, relationship issues and work stress will all still be a part of life after the procedure.
Who am I making this change for?
Patients need to be sure they are making changes for themselves and not because of perceived or actual pressure from others.
Am I being realistic about the potential outcome?
A plastic surgeon is not a miracle worker.  Not every patient will be able to achieve his or her desired result for a variety of medical and surgical reasons.  If a plastic surgeon says that a desired result is unattainable, patients should take time to fully understand what that means.  Also, there can never be a guaranteed outcome, and the results of the procedure may be impossible to change later.
Do I understand the risks?
Every surgery – no matter how routine or minor – comes with risks.  Patients need to understand each possible risk and side effect, from the least worrisome to the most catastrophic.  Unexpected results are rare, but they are certainly possible.  Patients should be prepared to handle potential emotional distress or the possibility of additional surgeries.
Am I mentally and physically healthy?
Plastic surgery is not appropriate for everyone.  A reputable surgeon will not operate on people with mental illnesses, such as depression, mood swings or erratic behavior.  In addition, those with substance abuse issues are not good candidates for plastic surgery.
Is this the right time for me to have plastic surgery?
Patients must ensure that they can afford the cost of elective surgery, which is often not covered by medical insurance.  This includes the price of the procedure as well the possibility of lost wages due to recovery time.  It is important to give the body time to heal and not rush back into daily routines.
Am I comfortable with my surgeon and his staff?
A good plastic surgeon will spend time with patients, answer questions, and develop a surgical plan to help achieve the desired outcome.  Patients should feel secure, informed and supported.
Anyone considering plastic surgery in Miami needs to be honest with himself or herself when asking these questions.  Undergoing plastic surgery for the wrong reasons can have negative mental, emotional and financial repercussions.  Some patients may also find it helpful to first consult with a licensed therapist in order to fully assess their motives behind wanting surgery.  We encourage patients to be prepared and secure in their choices so that they can have positive experiences and get the results they desire.