Recovery Do's and Don'ts After a Cosmetic Procedure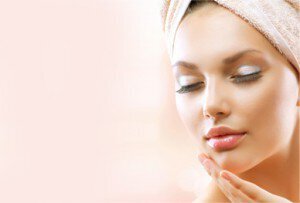 The most successful Miami plastic surgery procedures rely on two key factors: the plastic surgeon and the patient's adherence to his or her surgeon's recovery instructions. Once you've chosen a board-certified plastic surgeon, you need to make sure you follow his or her recovery instructions to see the best results.
To help you out, here are our recovery do's and don'ts after a cosmetic procedure.
Do Plan for Child and Pet Care
When you get out of surgery, you may feel tired and groggy for the first day or two. The last thing you want to do is worry about picking your kids up from school or walking your dog. Plan ahead and arrange for someone to take care of your children and pets while you're taking it easy.
In some instances, you will also need to arrange for someone to take care of you. You may need to be driven home, and someone might have to stay with you for at least a day. Make sure someone is available to do so.
Don't Stray From Your Surgeon's List
Your surgeon will give you a list of substances that you cannot eat or drink and activities that you cannot do for a certain period of time. Do not stray from this list. It's important that you follow your surgeon's recommendations so your recovery stays on track.
Do Eat Well
A healthy diet of fruits and vegetables will help nourish your body and provide it with plenty of vitamins and minerals while it recovers. Before your rhinoplasty surgery, stop by your local grocery store or farmer's market and stock your refrigerator with your favorite fruits and vegetables.
Don't Smoke or Use Other Nicotine Products
Nicotine restricts the blood flow in your veins, which can hinder the amount of blood getting to recovery places where it's needed the most. Without that blood flow, you may not heal as quickly, and you're more prone to infections. With surgeries that require a lot of tissue repair, you need plenty of blood flow for recovery, so avoid all nicotine products while you recover.
Following these rules will ensure a safe and quick recovery. For more recovery tips, contact ARC Plastic Surgery at 305-697-5901 today.