Rhinoplasty After an Injury
Although rhinoplasty is considered a cosmetic adjustment, significant attention must be paid to the architectural, structural and anatomical components of the nose in order to produce the most appealing and appropriate results.
The nose is the most commonly injured area of the face. I mean, it is just sticking out there, inviting trouble from stray elbows and footballs…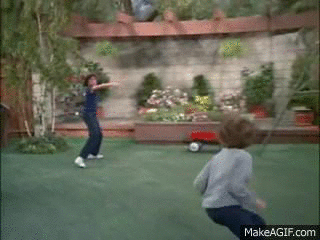 MakeAGif
Is it broken?
It may be obvious that you have a broken nose, but it may not. A care examination of the nose can reveal the subtle signs of nasal bone fracture. Besides bones, you can also injure the cartilage. Most people are familiar with the septum (the wall dividing your nostrils) but you can also detach the outer cartilage from the nasal bone.
Can you fix it?
Of course.
Not all breaks require surgery. Sometimes the bones will break and stay in place, so you can allow them to heal naturally.
In cases of trauma, the surgeon must factor in shifts, bends or fractures in the septal framework. A fractured septum, for example, should be considered a significant factor that can unfavorably affect the alignment of the nasal bone during the healing process. This type of rhinoplasty calls for an interdisciplinary approach, where a cosmetic surgeon works alongside an ENT specialist. The patient benefits from both aesthetic and functional results of the surgery. Adequately identifying and treating complex nasal fractures is key in decreasing the need for secondary surgery.
Dr. Jeremy White is one of the few surgeons in the country to be board certified in both plastic surgery and otolaryngology (ENT), which focuses on cosmetic and reconstructive challenges in the head and neck. To learn more about, contact our South Florida plastic surgery office (305) 501-2000.