Should I Change My Skincare Routine After a Skin Treatment?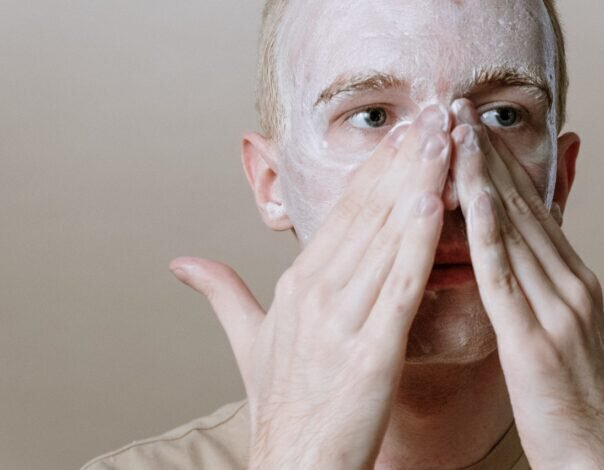 Rejuvenating your skin with any of the multiple treatments available could create a healthier, improved complexion. However, maintaining your treatment results requires taking precautions to ensure your skin stays healthy.
Unless you take skincare seriously by implementing an effective routine and avoiding all environmental triggers, the answer is yes. Following the primary components of an effective skincare regimen and avoiding specific triggers are crucial steps. After a skin treatment process, changing your skincare routine could help maintain your newly improved complexion and ensure your skin's health.
Steps of a Great Skincare Routine
An effective skincare routine has three crucial steps to keep a healthy complexion. The first step, cleansing your face, removes dirt, impurities, and bacteria that negatively impact the skin's health and look. An often overlooked but crucial second step is toning the skin, which balances pH levels, exfoliates, and removes impurities left after cleansing. Lastly, moisturizing ensures that the skin stays hydrated, soft, and healthy after losing moisture throughout the day.
Ensuring all three components in your skincare routine are present is necessary after a skin treatment process. In addition to these three steps, using serums and sunscreen furthers skin protection, maintenance, and improvement. After a skin treatment process, sunscreen is crucial for protecting the rejuvenated skin, making it necessary for any skincare routine.
Changes to Make After Undergoing a Skin Treatment Process
During the healing process following a skincare treatment, the skin is vulnerable and requires extra precautions to stay healthy. A vital aspect of skincare after a cosmetic treatment is avoiding sun exposure, as UV rays can slow down the healing process and negatively impact the results. Consistently using a broad-spectrum sunscreen with at least an SPF 30 helps protect the skin from adverse effects.
Changing your skincare routine after a cosmetic procedure requires more than daily sunscreen use. Aside from sunscreen, avoiding excess heat exposure is beneficial because your skin can vulnerable while you recover. Instead of hot showers, baths, or saunas, opt for cold showers to reduce further irritation and discomfort.
It is essential to stay hydrated after a treatment to heal and rejuvenate the skin. Being hydrated ensures that toxins within the skin are naturally flushed from the body, improving the skin treatment's potential results. One more adjustment that is simple yet difficult for most is leaving the skin alone to allow the natural healing process without disruptions.
You Need to Make Small Changes to Your Skin Care Routine After a Skin Treatment Process
Choosing to undergo a cosmetic skin treatment is an excellent choice for improving and rejuvenating your appearance. However, your fresh complexion requires more extensive care to be protected and remain healthy. If you are considering skin rejuvenation, you should change your skincare routine following the treatment.
Essential requirements of your post-treatment skincare regimen include staying hydrated and avoiding heat and sun exposure, along with the minimum three-step routine. Additionally, it is vital to use sunscreen daily to protect your skin's weakened barrier during the healing process. Though you might need to make small changes to your skincare routine after a cosmetic procedure, the benefits are worth it.