8 Myths About Rhinoplasty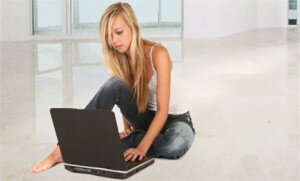 In 2013, rhinoplasty was one of the top five plastic surgery procedures, according to the American Society of Plastic Surgeons. It makes sense—the surgery is affordable, it's highly customizable, and many plastic surgeons specialize in the art of beautifying the nose.
Although more than 220,000 people had the procedure performed last year, a number of myths and misconceptions remain. If you're considering rhinoplasty, it's important that you learn the truth- for your peace of mind and your safety. Let's get the facts straight:
Anyone Can Do It
Technically, yes, any licensed surgeon can perform rhinoplasty or other type of plastic surgery. But, would you want a general contractor doing complicated plumbing or electrical work? Rhinoplasty is an exceedingly complex and demanding operation. Finding a surgeon that not only considers the appearance, but also preserving the function the nose, i.e. making sure you can still breathe through it well, is the trick.
It's important to find out as much as you can about your rhinoplasty surgeon, before the procedure. You want a doctor who is board certified, has ample experience performing the surgery and has the pictures and patient reviews to prove it. Don't be afraid to ask to see before-and-after pictures or to ask to talk to past patients before you choose a surgeon. It's your nose. You should know as much about the person who's about to alter it.
It's really simple to just take off that bump, right?
A rhinoplasty surgeon must have great attention to detail and have an appreciation for all the nuances of nasal and facial harmony. Not only must the nose match the face, but also each section of the nose must be harmonious with all the others. For example, removing a bump without changing the tip in many cases can make the tip appear like it's sticking out too far from the face. Conversely, changing the tip alone without addressing the bridge can make a bridge appear too high or too wide.
Plastic Surgery Uses Plastic
False. Though I can see where this came from. The word plastic really comes from Greek and merely means to mold or form something. When surgeons do insert materials, particularly in the bridge to make it taller or thinner, they use either biologic or synthetic materials, like silicon but they are not made of the everyday plastic you are familiar with. They are shaped and carved to create just the right, natural look and not an awkward, obviously touched-up nose.
You Can Get Any Nose You Want
False. This is one of the biggest myths about rhinoplasty. The reality is a bit more complicated than that, as everyone has a different face and the nose that looks stunning on one individual might not work on another.
You can bring a photograph of a nose you like to your surgical consultation, and your surgeon may use that picture as an inspiration when shaping your new nose. But, you should know that you won't leave the procedure looking like the spitting image of the nose you bring in. In some cases, the nose you think is perfect for your face might not suit it at all. In summary, your nose must fit your face, persona, ethnicity, etc. Your surgeon can recommend the changes to make to your own nose to make it the best fit your facial features.
Rhinoplasty is all Vanity
Yes and no. While some people consider rhinoplasty out of vanity, there are plenty of medical reasons for rhinoplasty. A person might also need to have rhinoplasty to correct the appearance of their nose if it was broken in an accident or if it was injured playing sports.
One common reason is to improve the way the nose functions. Some people are born with a deviated septum, which can make it difficult to breathe through the nose. After years of coping with a less than perfect nose, a person with a deviated septum might finally decide to have septoplasty and rhinoplasty performed to correct it. Insurance companies will even cover nose jobs that are performed because of breathing problems.
Rhinoplasty is Very Painful
False. You'll be asleep for the actual surgery. Then for the 7-10 days after, you'll feel like you have a bad cold. You should feel like your normal self within a couple of weeks.
Your New Nose Will Look Fake
Certainly, poorly performed work can appear un-natural or look "done." A common example of this is the overly pinched and up- turned tip. (Think, Michael Jackson, the later years.)
After a good rhinoplasty surgery, the nose you end up with will be fully yours. It will be completely part of your face and will look as though you were born with it.
Rhinoplasty Is Only For Rich People
Unattractive noses aren't financially exclusive, and neither is rhinoplasty. In reality, the vast majority of rhinoplasty patients are everyday people who just want to improve the way they look and the quality of their life. Considering what can be accomplished through a plastic surgery visit, however, it's easy to see why these highly specialized and customized procedures will cost more. Don't be afraid to discuss this touchy subject with your plastic surgeon- you may be surprised how affordable your rhinoplasty can be.
There are many other myths floating around about rhinoplasty cosmetic surgery, so be sure to talk to a qualified, experienced plastic surgeon to have all your questions answered with facts.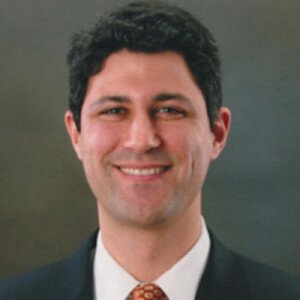 Miami Plastic Surgeon, Dr. Jeremy White, is one of the few surgeons in the country to be board certified in both plastic surgery and otolaryngology. This training enables him to expertly evaluate and refine noses for both cosmetic and breathing related problems.
At ARC Plastic Surgery, we're committed to helping you feel safe, informed and comfortable throughout the entire process. If your trying to decide if cosmetic surgery or a minimally invasive treatment is right for you, whether for aesthetic reasons, a confidence boost or for medical reasons, Dr White will create a personalized plan to help you reach your goals.