Advances in Cosmetic Surgery
This isn't your grandmother's plastic surgery, or even your mother's. Plastic surgery has experienced rapid advancements in technology and techniques, which lead to safer procedures and more predictable results.
Endoscopy in Facial Rejuvenation
A small camera (endoscope) is inserted through a small incision to allow the surgeon to see the underlying tissue without opening the area entirely. This  technique reduces recovery time and incision-associated infection.
Tumescent Liposuction
Fat and soft tissues are distended with anesthesia, adrenaline and salt water, called Klein's solution, dramatically reducing bleeding during the procedure. It can be performed while the patient is only under local anesthesia.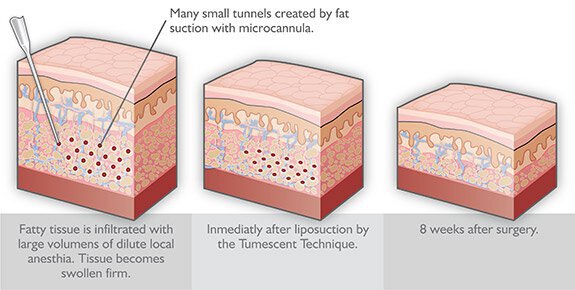 Targeted Ultrasound Liposuction
This new technology uses high density focused ultrasound remove fat and tighten tissue under skin. Once these fat cells are destroyed, they are either metabolized as calories or processed through the liver as waste, along with normal dietary fats.
Laser Therapy
Lasers can be used to remove everything from tattoos to varicose veins using short, concentrated beams of light. New technologies give surgeons more control than ever before.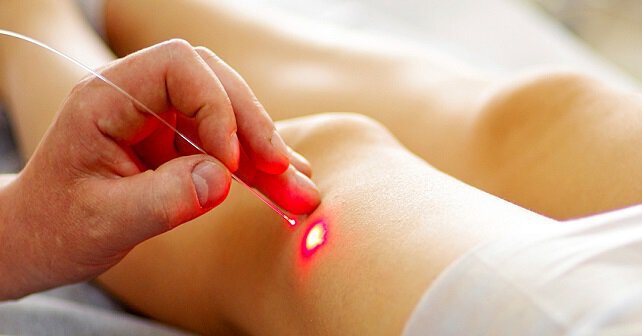 Photo Credit: www.dermmd.com/
Carbon Dioxide Laser Dermabrasion
The carbon dioxide laser became available in 1964 and soon became the most widely used laser in dermatologic practice. It has the ability to remarkably reduce fine lines and wrinkles with less tissue destruction than traditional techniques
Stem Cells
There is a lot of interest in stem cells and their application in fat transfer and reconstructive surgery. But, do your research – "Stem cells offer tremendous potential, but the marketplace is saturated with unsubstantiated and sometimes fraudulent claims that may place patients at risk," writes Dr Michael T. Longaker of Stanford University Medical Center and colleagues, in a release published on The American Society of Plastic Surgeons website.
Not all advances are procedural. Increased availability of 3D imaging software has made it easier for doctors to explain the possible outcomes and for patients to visualize the results of certain procedures.
New Look Now
Through the website, you can simply take a photo, submit, and within hours you get back images and referrals of local surgeons.
Vectra® 3D Imaging
What's Next?
The landscape of plastic surgery has changed so much in just the past 20 years, it's hard to tell. What I can tell you, I can't wait to find out!