Choosing a Breast Implant Size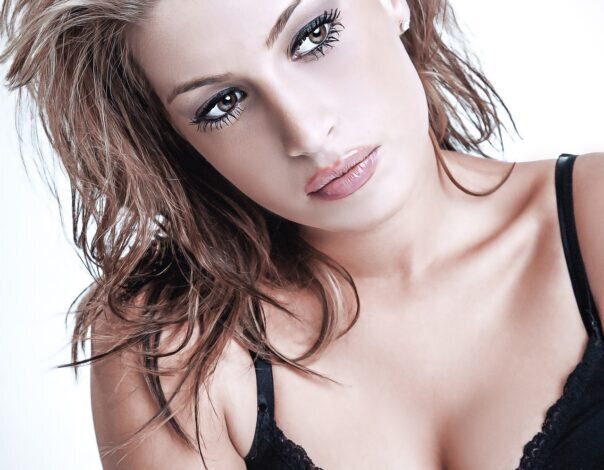 You may want to enhance or reduce your breast size to suit your living style better or improve your appearance. Either way, there are various physical and lifestyle factors to consider when choosing a breast implant size fitting for you. Significant factors to consider are your cosmetic goals, lifestyle habits, and physical measurements.
Beyond physical factors, it is critical to consider your lifestyle, including activity due to your job or for your health. After discussing cosmetic goals with your surgeon and considering your body dimensions, there are visual options to help choose the size of implants.
Physical Factors Affecting Breast Implant Size
Essential factors that play a role in choosing breast implant size include your body type, the shape and size of your chest wall, and your natural breasts' width. Women with strong muscles or larger frames are more suitable for larger breast implants as there is a decreased risk of back and shoulder pain or weakness from the additional weight. Smaller implants may be more appropriate for slimmer body frames for balanced proportions and back pain avoidance. Moreover, the breast skin quality must be good enough to tolerate the stretch of larger implants. If a patient has lost a dramatic amount of weight there is often a thinner quality to the breast skin that makes these patients better candidates for more moderate implants in the long term.
Current breast size plays a role in determining breast implant size, as there must be enough breast tissue to cover the implants adequately. If looking for a more natural breast appearance, smaller implants may be the appropriate option. Larger breast implants may provide a fuller or more dramatic look to the breasts if desired. 
Lifestyle Factors to Consider Before Choosing
Larger breast implants are heavy, possibly leading to back and shoulder pain or fatigue. An active lifestyle involving athletics or physically demanding jobs may not be suitable for larger breast implants due to the extra weight. Another lifestyle factor to consider is wardrobe style, as a new breast size may not be compatible with an individual's current clothing.
Further, aging and pregnancy effects could alter breast size and shape over time and affect the look of breast implants. After pregnancy, breasts may grow and shrink, making breast implants more effective once done having children. The aging of natural breasts could create a flat or droopy appearance to natural breasts, but larger implants could cause additional sagging due to reducing ligament elasticity.
How a Plastic Surgeon Can Help You Choose
Breast implant measurements are in cubic centimeters rather than traditional bra sizing measurements, such as band and cup size. Depending on the patient's ideal cosmetic goals and body measurements, a plastic surgeon may recommend a specific breast implant size.
Additionally, a doctor could provide visual assistance in choosing an implant size through trying on bras with potential implants inserted or 3D computer simulations. However, it is essential to consider that simulations do not consider skin elasticity, which affects the final appearance of breasts.
Choosing the Right Breast Implant Size for You
Choosing a breast implant size may seem daunting since many factors need consideration, but help from a plastic surgeon and realistic expectations based on your natural body are significant factors. The width of your natural breasts, along with your body frame size, may limit your options for breast implants. Larger body frames accommodate bigger breast implants better, as smaller frames are a better fit for smaller implants.
In addition to physical factors, your lifestyle habits play a significant factor as higher degrees of physical activity could be negatively affected by larger implants. It is necessary to consider your age and wardrobe preferences when considering implant sizes. With assistance from visual simulations and the right plastic surgeon, choosing the right size of breast implants for you can be a stress-free experience.