What is the Difference Between Liposuction and Liposculpture?
Liposculpture is one of the latest plastic surgery trends. As its name suggests, liposculpture is a variation on liposuction. But unlike liposuction – which removes fat from specific areas of the body – liposculpture is not just about removing fat. It also reshapes the body by removing fat and then adding it to the "right places" to improve the body's overall contour.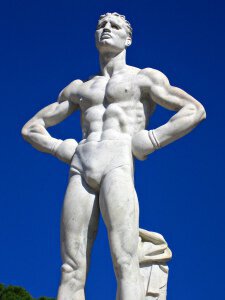 Before patients can have liposuction in Miami or liposculpture procedures, they must first be examined by a certified Miami plastic surgeon. Candidates should be over the age of 18, in good health, and ideally within 25 pounds of their ideal body weight. They should also have fat deposits that have not gotten better through diet and exercise.
During a liposculpture procedure, fat deposits are removed by very thin metal tubes interested into the body though small incisions. A syringe or medical suction pump removes the fat by creating an area of negative pressure. Once the fat is removed, it can be transferred to another part of the body that needs to be plumped up, such as the breasts or buttocks. This is sometimes called fat transfer or lipo filling. The procedure is most often done on an outpatient basis, using local anesthesia and perhaps a sedative to ensure the patient's comfort.
The recovery time and process for liposculpture is very similar to that of liposuction. Patients will generally need about a week off from work, and most physical activity should be kept to a minimum for perhaps two weeks. Swelling and bruising is expected, and those can persist between four and 10 weeks, depending on the amount of sculpting that has been done and the surgeon's technique.
In addition, patients will need to wear a postoperative compression garment for four to six weeks in order to help minimize swelling and pain, and also to help prevent the formation of seromas. A seroma is a collection lymph fluid within a body cavity, and it can form after liposuction leaves empty "tunnels" in the body where fat used to be. They are generally a nuisance but do not cause any real medical problems. A compression garment will squeeze empty cavities together so that they do not allow fluid to become trapped and seromas to form.
It's important for patients to keep in mind that liposculpture is not a weight loss procedure. In fact, fat does not weigh very much, so even removing the maximum amount allowed may only result in the loss of a few pounds. However, patients will find that their bodies are more contoured and their proportions are improved. They will look better in their clothes, and they may even drop a few clothing sizes.
In general, liposculpting is more complicated than liposuction because the overall dimension and shape of the body must be considered and improved. It can be difficult to do well, so the surgeon should have an artistic eye in addition to excellent surgical technique. Taking out the maximum amount of fat does not usually create the most aesthetic results.