Famous Celebrity Nose Jobs
Plastic surgery is no longer the dark and dirty secret amongst older women. Instead, nips and tucks are the order of the day when you're living in Hollywood, and celebrities are signing up for everything from nose jobs to ab sketching. Aside from Michael Jackson's transformation from a black kid to an Elizabeth Taylor, most celebrities prefer a more subtle approach.
The best celebrity nose jobs are subtle enough that the change can only be explained visually. Most celebrities do not admit to having had rhinoplasty surgeries, but early photographs of these same celebrities tell a different story.
Which celebrities are most likely to have had nose jobs?
The subject is a hotly-debated one. Some celebs come clean and admit that they've had work done, including a "nose job" (rhinoplasty). Others definitely look like they've had some sort of plastic surgery, but they won't say one way or the other.
Halle Berry
There are some that think that Halle Berry pretty much embodies physical perfection. It is difficult to tell that Halle Berry has had a nose job, but the Oscar winner has narrowed her nose to give herself a more mature look. It's pretty obvious that the new nose is narrower with a smaller tip, which doesn't exactly happen naturally. She looks great with either nose.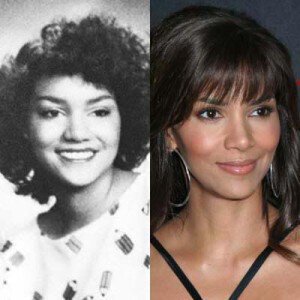 Ryan Gosling
A straighter bridge means a younger face, and Gosling wasn't afraid to fix something about his own face that he didn't like, even though that adorable crooked, hooked nose was a very recognizable and loved feature. Of course, with any well-done rhinoplasty, there are people who deny that their favorite star has had plastic surgery.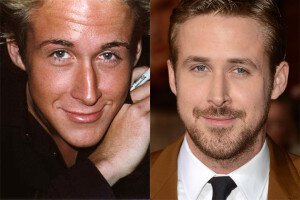 Jennifer Aniston
Jennifer Anniston may be among those celebrities who admit truths concerning their plastic surgeries. There are claims that Jen also indulges in facelifts, Botox and some people also think Jen underwent a breast augmentation in 2010.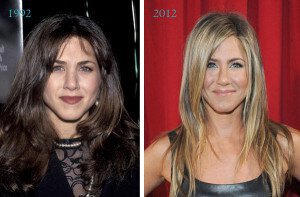 Kim Kardashian
It is a subtle change, but does all the wonderful things that finesse rhinoplasty can do. Kim's nose looks more glamorous and elegant than it used to, contributing to her Hollywood good looks.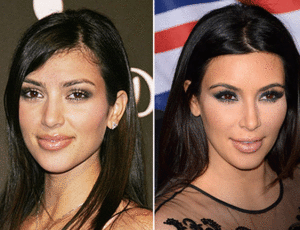 Beyond the Nose
More than just acknowledging these nose jobs, we have to acknowledge another truth. That truth is that these celebrities refined their looks with rhinoplasty. These nearly flawless celebrities enhanced their looks through the benefits of cosmetic surgery.
When you think about it, celebrity cosmetic surgery is no different from the surgeries you or I would pursue. These procedures enhance and rejuvenate, allowing these celebrities to finally have the nose they feel they should have. We can't fault them for wanting to be better versions of themselves; we all deserve that!
Let ARC Plastic Surgery, a Miami Plastic Surgery Clinic, help you be the best you possible. Start with a consultation with our skilled team: 305-697-5901.