How to Choose the Right Surgeon for Your Breast Revision Surgery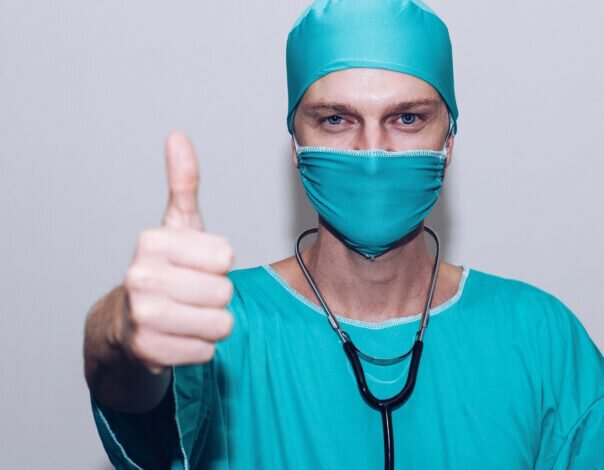 Plastic surgery is not a choice to make lightly and involves a multitude of important decisions. Choosing the right surgeon for your breast revision surgery in Miami is essential in achieving your desired surgical results. Many factors should influence your choice to ensure you've chosen the right surgeon for your breast revision surgery needs.
You must consider many factors from surgeon experience, history, and style to personal impressions of the trustworthiness and honesty of your surgeon. A particular surgeon may be the appropriate fit for one patient but may not be the right choice for your breast revision surgery based on certain factors. Take into consideration the variations explained below when choosing the right Miami plastic surgeon for you.
Requirements for the Right Plastic Surgeon
A qualified plastic surgeon will be board-certified by the American Board of Plastic Surgery (ABPS). To be certified by the ABPS, a surgeon must complete a plastic surgery residency training program followed by the highly recognized plastic surgery board's rigorous certification process. Additionally, though not a certifying organization, membership of the American Society of Plastic Surgeons is highly regarded and requires in-depth training and patient safety regulations.
Style and Approach to Breast Revision Surgery
Every plastic surgeon has a differing style and approach to breast revision surgery. Choosing the right surgeon for breast revision requires factoring in the patient's specific visual goals and health concerns. The right surgeon will be able to adjust their technique based on the person's customized goals.
Facility History
Cosmetic plastic surgeries, such as breast revision, typically occur outside of hospitals and are performed in outpatient facilities. When choosing a surgeon, it is imperative to ensure the facility performing the surgery is accredited and accommodating to patients. Facility certifications that ensure credibility may come from:
State licensure
Title XVIII Medicare participation
American Association for Accreditation of Ambulatory Surgery Facilities (AAASF)
Joint Commission on Accreditation of Healthcare Organizations (JCAHO)
Accreditation Association for Ambulatory Health Care
Experience and Reviews of Breast Revision Surgery
A seasoned surgeon should provide proof of experience through past client testimonials and a gallery of patient cases. Evaluating before and after photos of previous patients can give insight into a specific surgeon's capabilities and approach to breast revision surgery. Patient reviews may also help highlight a surgeon's abilities and experience.
Ensuring Personal Trust in a Surgeon
Communication plays a significant role in choosing the right surgeon for breast revision surgery. Patients looking to undergo the procedure should find a surgeon who communicates effectively, thoroughly, and realistically. Establishing a rapport with honesty and trust with a surgeon is a crucial in ensuring specific goals and needs during the surgical process.
A qualified surgeon will provide clear and realistic expectations regarding surgical processes and outcomes. Avoid surgeons that may promise to give the desired outcome regardless of individual differences based on medical history and aesthetic goals. Honesty about the methods and results involved in breast revision surgery is of the utmost importance.
Confidence in Your Choice of a Breast Revision Surgeon
Choosing the right surgeon for your breast revision surgery may be a complicated and exhausting process. However, there are a few centric aspects to look for when reviewing options. Board certification, experience, reviews, and facility procedures are essential factors to consider when deciding on your surgeon.
If you choose to undergo a breast revision surgery, the right surgeon could provide honest communication, realistic expectations, and customization to your specific surgical goals. The right surgeon may be able to help you achieve the look you desire and bring forward more confidence in your life.