Trends in Non-Surgical Cosmetic Procedures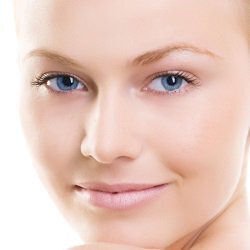 Within the North Miami community, we see all kinds of patients. Commonly, we see men and women who are hesitant to get surgical cosmetic procedures performed; they would much prefer a non-surgical approach. When that is the case, the team at ARC Plastic Surgery suggests a few alternatives.
Trends in Non-Surgical Procedures
First, we need to remark on the popularity of facial fillers in Miami. These are very literally injections into the face. Be it within the forehead creases or crow's feet around the eyes, this method is a popular one.
Additionally, light therapy is a trend in today's non-surgical patients. Not all Miami cosmetic surgeons will perform this method, however. Some physicians elect not to offer light therapy, as it has mixed reviews in the aesthetic procedure world. However risky it may be, patients still opt for this method.
Fat injection is the third non-surgical cosmetic procedure we see a lot of. It provides augmentation to an area, like one's lips for example, without a surgical approach. This type of rejuvenation can also yield permanent results, so it remains a popular one amongst physicians and patients alike.
Non-Surgical Vs. Surgical Approaches
in the grand scheme of things, the decision to elect for a non-surgical or surgical approach is up to the patient. He or she can choose the better route based on their comfort level. With non-surgical approaches, the benefits include a shorter recovery time and a procedure that is minimally invasive. With surgery, though, patients are much more likely to see immense change.
Whatever you decide, make that decision with the ARC Plastic Surgery team. We aim for ultimate patient aesthetic care, and in that, we help patients get back the bodies they are happy with. For change you can be elated with, reach out to ARC Plastic Surgery at 305-697-5901.