Visit Miami for Plastic Surgery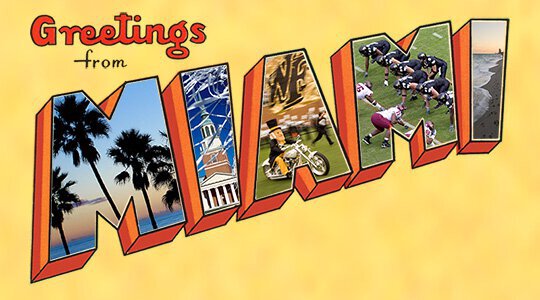 Miami is famous for its beautiful people as well as its beautiful beaches, but it is also a popular destination for medical tourism. Why not travel to Miami for your plastic surgery?
Your friends will expect you to come back with a tan. But imagine, you could come back with a new nose, breasts, or tummy tuck! According to the American Society of Plastic Surgeons, traveling for plastic surgery, sometimes called "medical tourism," is becoming increasingly popular. Many Miami plastic surgeons, including Dr. Jeremy White, offer "fly in programs" to accommodate to this popular trend as well. With someone else worrying about the travel arrangements and recovery accommodations, it's easier than ever!
There are many things to consider when planning to travel for surgery:
Where will you go for plastic surgery?
While the US may be the most beauty obsessed, they do not have the highest percentage of plastic surgery procedures (according to the International Society of Aesthetic Plastic Surgery, South Korea holds that honor). Don't be tempted by low prices somewhere outside the United States. The standards of training and qualifications for plastic surgeons are different in every country. Do your research to find out the qualifications and read about other patients' experiences before choosing any plastic surgeon, especially one outside of the United States.
Recovery Time
After a few days in the hospital (or less depending on the procedure), you will end up spending most of your recovery time in your hotel room. Unless your plastic surgeon is providing the recovery accommodations, it is necessary to understand how you will feel after your procedure. If you are getting a procedure that does not require anesthesia, then you do not need to worry about how you are getting to your hotel after the doctor, etc. However, if you are getting a "mommy makeover" or another major procedure then you will want to know as much as you can about how you will feel afterward.
"Who's Coming with Me?"
Physical and moral support is vital to a successful trip, but not everyone is ready to be a medical travel buddy. The person you travel with has to understand that you will be recovering for at least part of the trip and that they will have to put your needs first during that time. Of course, this doesn't mean they have to spend all you time playing nurse, but they should understand that that is the primary reason for the trip.
Vacation Activities
No one wants to spend their whole vacation in a doctor's office or recovery room, however, you want to plan your activities accordingly. If you are getting facial rejuvenation or similar treatments, sunbathing on South Beach is probably not the best idea right after your procedure. And I would not recommend climbing on that Jet Ski after getting a nose job.
Plastic surgery in Miami can help you to rejuvenate your mind and body. Research is the key to making sure that your vacation and makeover go smoothly, and that they are the best option for you. Contact Dr. Jeremy White's team to learn about the Fly-In Program.