Rhinoplasty Series, Part 2: Facts About Rhinoplasty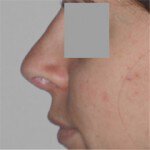 There are so many misconceptions out there about Rhinoplasty, we could probably fill three more blog posts, but instead of focusing on the noise, let's instead cut to the core and examine what you really need to know about one of the world's most popular procedures: the facts.
It's Not Just About Looks – It's About Function
Many simply think that Rhinoplasty is all about looks, and while that does play into every procedure, many undergo the surgery to correct medical issues such as crooked/deviated septums or sinus issues.
Many Insurance Carriers Cover Rhinoplasty Procedures
If you're on the fence about a Rhinoplasty procedure because you're worried about cost, it might just be time to climb down. Many insurance carriers actually cover portions of the rhinoplasty procedure, making it affordable for almost any budget.
The Right Doctor Makes All the Difference
Like any other medical procedure, you'll always get the best results with the most knowledgeable and experienced doctors. An expert like Dr. Jeremy White , one of the leading doctors in the field, brings his passion and double board certified expertise to each procedure he performs. Because each case is truly unique, a doctor who helped pioneer the procedure is definitely the one you want – and that's exactly what you'll find at ARC Plastic Surgery.
There Has Never Been a Better Time
With all of the medical advancements in even the last five years, the rhinoplasty procedure has followed the rest of the medical field by offering improved results all across the board. Everything from safety to success is more likely than ever, making it the ideal time to undergo the procedure.
The decision to undergo surgery is never an easy one, but if you're considering Rhinoplasty, there is no better choice than the ARC Plastic Surgery team. If you're in need of a consultation or simply have questions about what's right for you, don't wait – call (305) 501-2000 now.