Are Selfies Really Behind the Popularity of Plastic Surgery in Miami?
Despite Recent Media Reports, the Answer is a Resounding "No"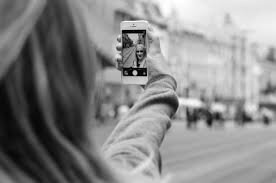 In November, Reuters published an article theorizing that "selfies" – the photos people take of themselves, typically on smart phones – are the driving force behind the increasing demand for plastic surgery. The article was based on a single statistic from a survey by the American Academy of Facial Plastic and Reconstructive Surgery (AAFPRS): "33 percent of surgeons have seen an increase in requests for plastic surgery as a result of patients being more self aware of their looks because of social media."
As Miami plastic surgery experts, we take this article with a grain of salt. What that statistic does not capture is how many new surgeries are actually being driven by selfies. If a plastic surgeon had just one or two patients in 2014 ask for a procedure due to the rise of selfies – and zero patients in 2013 – then that surgeon could legitimately claim to have seen an increase in requests for plastic surgery because of social media. However, one or two patients does not make an epidemic. In Miami, plastic surgery is very popular, yet it would be quite difficult to make any kind of correlation between selfies and an increase in cosmetic procedures.
In addition, the Reuters article disregards the rest of the survey results, which indicate that selfies are not the main or only reason people want plastic surgery in Miami or elsewhere. In fact, AAFPRS found that the No. 1 reason is that patients are more educated about cosmetic surgery procedures, thanks largely to information available on the Internet. Other reasons include modern surgical techniques that are less invasive than before, and the increasing affordability of cosmetic surgery.
Speaking from the viewpoint of our Miami plastic surgery practice, this is most definitely the case. Patients typically come to us already quite educated about the procedures they are seeking.
The fact is that plastic surgery is a big business – about $12 billion a year in America, according to the American Society for Aesthetic Plastic Surgery. It's also been a growing industry for many years, so it stands to reason that the number of plastic surgeries should continue to rise, with or without the influence of selfies.