The Two Types of Breast Implants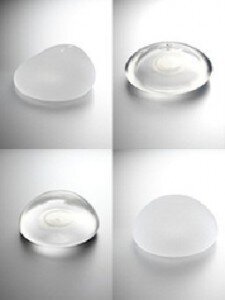 When consulting your physician for breast implants, there are some crucial facts you should know. One we like to stress is that there are two types of breast implants. Knowing those two and their differences will help any patient make that implant decision.
Saline
One of the two types of implants are those filled with saline. Saline is the technical term for sterile liquid that is water-based. This type of implant is less likely to leak, but it comes with one patient compliant; it is reported to feel less like a real breast.
Silicone
In opposition to saline, silicone breast implants provide a much more realistic feel. These are often heavier, but they are also more likely to burst and leak than those of saline. A patient can only choose this option for breasts when the patient is over 22 years of age. It is believed that intellectual and physical maturity are required for silicone implants.
The Breast Implants You Choose
Of your two options for breast implants, ensure the one you choose to go with is the right one for you. This decision isn't difficult, though, and we won't make you walk this path alone. Instead, the staff at ARC Plastic Surgery advocates every single day for patients and their aesthetic needs. This means that if you're looking for a certain realistic feel and you're over 22, we might suggest silicone implants.
If you're under 22 and want to go with the safer option for now, we'd suggest saline. We have your best interest in mind, and we can help you make this decision completely informed.
Contact Dr. Jeremy White, M.D. and the staff at ARC Plastic Surgery today for your initial breast consultation. During your first visit, we find out your needs, your body's ability to handle implants, and how to best navigate forward. You deserve to feel like your best self, and we're happy to help make that happen! 305-697-5901