Tight, Toned Arms with Arm Lift Procedure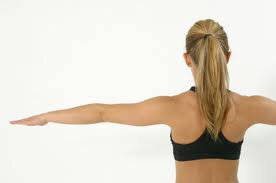 Dramatic weight loss, the aging process, and genetic factors may all lead to increased elasticity in arm tissue. Once the upper arm begins to lose its tone, it is nearly impossible to restore with diet and exercise alone. An arm lift, officially called brachioplasty, is a surgical procedure specifically designed to eliminate the soft, sagging, and unappealing excess tissue of the upper arm.  Through the procedure, the upper arm can have a tight, contoured appearance once again.
 
Women are more prone to the development of lax muscles and the loss of skin elasticity than men, but anyone can be a good candidate for an arm lift procedure. Those who have loose and flabby skin under their arms and those who want to achieve a more sculpted look around their biceps and triceps are good candidates. Brachioplasty is also a good option for those who have lost a lot of weight and want a more toned appearance, or to go along with other body contouring procedures such as liposuction or a tummy tuck.
Brachioplasty
Brachioplasty serves to firm, lift and tighten the upper arm area, while simultaneously enhancing the shape and contour of the entire arm. In order to perform a brachioplasty procedure, an incision is made in the inner portion of the upper arm; this incision will be made from the armpit down to the elbow on the inside of the arm. The incision length will vary depending on each patient's individual desires. Once an incision is made, excess skin and fat tissues will be removed. After the upper arm has been appropriately reshaped, the arm will be smoothed and absorbable sutures will be put into place.
Talk with your Plastic Surgeon…
Since arm lift requires a high level of precision and accuracy, these procedures should only be performed by a talented plastic surgeon with a high level of experience in performing body contouring surgeries. The surgeon will tighten and reshape the underlying supportive tissue so that the skin sits smoothly and tightly over the muscles, creating a much more contoured and attractive appearance. Results will be immediately visible after the swelling and bruising have gone down.
 
There are many options present when it comes to brachioplasty. At ARC Plastic Surgery, patients are given an initial consultation, where leading plastic surgeon Aventura expert Dr. Jeremy White will complete a personalized evaluation of the needs of each patient and will work with them to determine the most effective options possible.