What is the Difference Between Septoplasty and Rhinoplasty Procedures?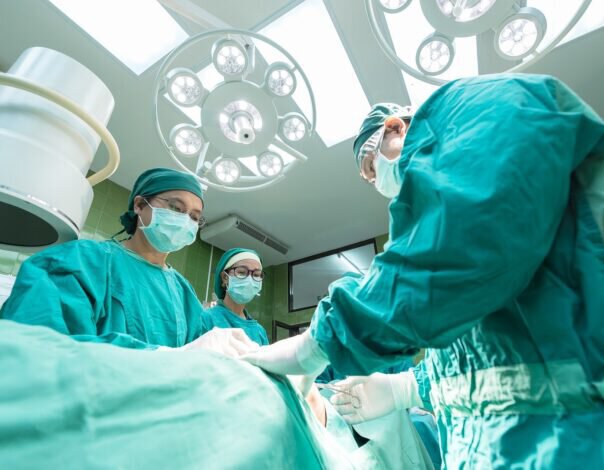 The nose is a delicate organ that plays a principal role in how we feel and how we look. Many have heard of a "nose job," or rhinoplasty, but another common nasal surgery is a septoplasty. If you wonder which nasal reconstructive surgery might be a good fit for you, it is helpful to first understand how these procedures differ.
There are similarities in how surgeons perform these operations, and both involve restructuring aspects of the nasal anatomy. However, a septoplasty is a more targeted operation, while a rhinoplasty will involve more flexibility on the part of the surgeon. Ultimately, what distinguishes rhinoplasty from septoplasty is the respective purpose and goals. Below are more differences between the two procedures.
Functional Versus Cosmetic
A septoplasty is a surgery to address deviations or other structural issues in the septum—the line of cartilage that separates your nostrils and forms the central structure of the nose. If the septum is crooked or punctured, it can cause problems, including difficulty breathing, facial pain, and frequent sinus infections. However, a skilled surgeon can perform a septoplasty to medically improve the health and quality of life of the patient.
A rhinoplasty, on the other hand, addresses the external appearance of the nose. While it may involve alterations to the septum or other nasal anatomy, the purpose of the procedure is cosmetic.
A septoplasty is typically covered by medical insurance, whereas a rhinoplasty, like most cosmetic surgeries, is not.
What Each Procedure Entails
During a septoplasty procedure, the surgeon will straighten your septum using various surgical techniques, such as trimming, suturing, and cartilage grafting. Many doctors will also use either internal or external splints to support the septum as it heals and place bandage-type packing inside the nose when needed.
Rhinoplasty techniques will vary depending on your particular cosmetic concerns and nasal structure. Rhinoplasties can be open, in which the surgeon fully lifts the skin from the nose to gain complete access to reshape the bones and cartilage, or closed, which requires no external incision.
Both septoplasty and rhinoplasty procedures are typically outpatient procedures, but recovery time depends on the extent of intervention that was necessary. In both cases, you will need to avoid vigorous activity for several weeks, at least.
Septorhinoplasty
A septoplasty and rhinoplasty are two distinct procedures, but if you could benefit from both, the surgeon may decide to perform them simultaneously. Some professionals refer to this combination as a septorhinoplasty.
While it is possible that correcting a crooked septum might make the nose look straighter, it is not the point of the surgery, so your intervention should include a rhinoplasty if aesthetic changes are a goal. If the cartilage removed during your septum repair can be used to cosmetically reshape the nose, the surgeon might choose to combine the surgeries, as well.
Learn More About the Difference Between Septoplasty and Rhinoplasty
If breathing through your nose is noticeably difficult, you may be a good candidate for a septoplasty. However, if you are unhappy because of the appearance of your nose but do not have major functional issues, rhinoplasty might be the best option. To further discuss the difference between septoplasty and rhinoplasty procedures, and whether one or both might be suitable for you, contact the office today.