Rest and Recovery From a Nose Job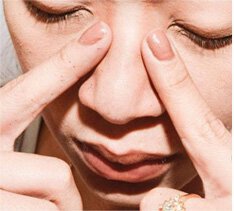 If you're considering a nose job, also known as rhinoplasty surgery, there are a few things you might want to consider when thinking about recovery after your rhinoplasty surgery in Miami. While everyone's results are slightly different, it's important to have realistic expectations about the length of time you'll need for your  recovery period.
What to Expect the First Week of Recovery
You may be able to go home on the same day as your surgery, or your doctor might want to keep you for one night. You'll be sent home with a cast on your nose, which most doctors want you to keep on for at least one week.
For the first couple of days, you will want to keep your head still, take pain medication, and use cold packs to keep pain and swelling down. Your nose will be swollen and bruised for at least two weeks after the surgery. You may also have bruising and swelling around your eyes in the first few days.
What to Expect the First Two Weeks of Recovery
A nose job involves surgery on bones and/or cartilage, and the most common complaints are not the pain of recovery, but the uncomfortable sensations of pressure inside the nose and head.
After the cast is removed, it's a good idea to continue to tape the bridge of your nose, especially if you have a lot of swelling, because this is a good way to continue to keep the swelling down.
While other people may not notice you had an operation two weeks after the surgery, you will probably notice swelling for a few weeks, up to a few months. While you can return to normal activities during this time, you may not want to do any strenuous activity, or activity that could aggravate the area of surgery, for several weeks.
While complete results may not occur for a full year, you will likely be very happy with your results after a few months. You should consider all the risks and benefits before making a final decision. Contact ARC Plastic Surgery at (305) 697-5901 with any additional questions.