Why Right Now (the COVID-19 Pandemic) is a Good Time for Plastic Surgery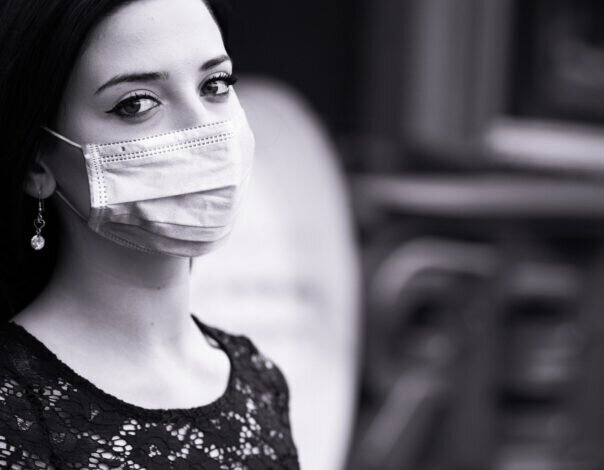 Studies may attribute increasing requests for plastic surgery to video calls in that they force you to face your appearance more than in life before the pandemic. After staring at yourself on a screen all day, you may notice physical aspects that may have previously gone unnoticed, yet you wish to change. With more time at home, you can perform in-depth research on plastic surgery and make more informed decisions about the best approach to improve your appearance.
Another main reason why right now, during the COVID-19 pandemic, is a good time for plastic surgery is the discretion in recovery processes. Since staying at home requirements have been implemented, it has been easier to heal from plastic surgery in the privacy of your own home without having to alter work schedules. An additional bonus is mask requirements, so if you do choose to leave your home, you have the opportunity to cover the healing process without any suspicion.
Benefits of Plastic Surgery During the COVID-19 Pandemic
Staying at home for safety during a pandemic is essential and provides an opportunity to recover from plastic surgery in a comfortable environment. Further, there may be no need to explain recovery circumstances, keeping the process private if the individual prefers to. Some forms of plastic surgery, such as Botox, are minimally invasive and may not be noticeable if video calls are required for remote work, making it a good time for plastic surgery.
Beyond increased convenience for the recovery process, people looking to have plastic surgery may have more time to research procedures and outcomes before deciding. Research concerning physicians could also be more in-depth, ensuring the right chosen doctor for the process in each case. Increased time for inquiry may lead to more confidence in decisions concerning plastic surgery options, recoveries, and results.
Why Plastic Surgery Rates Have Gone Up During COVID-19
A possible reason for the rise in plastic surgery during the COVID-19 pandemic is the increased use of video calling. Using more video technology forms may increase the time spent looking at appearances and noticing certain facial aspects that an individual may wish to alter. Facing unaltered reflections of features may be driving more people to undergo plastic surgery during the pandemic.  
Further, since the pandemic has required most people to stay home to be safe, recovery periods from plastic surgeries could be more convenient. Recovering at home without rearranging a social or work schedule has provided an appropriate time to undergo plastic surgery. Individuals looking to have plastic surgery performed during the pandemic have the discretion to recover in private without any needed explanations.
A Pandemic is a Good Time for Plastic Surgery
Ultimately, discretion during the recovery process is the key reason why the COVID-19 pandemic is a good time for plastic surgery. If you are looking into plastic surgery but want to keep it private, the pandemic may provide an easy opportunity to recover without bringing attention to your circumstances. Required face coverings while outside of your home may help hide the healing process and protect your privacy even more.
The COVID-19 pandemic is also a good time for plastic surgery for reasons based on better opportunities to research potential procedures and doctors. If you are considering a specific plastic surgery, you may have more time to look for the proper operation, the best approach to your case, and the right doctor to perform it. Lastly, the recovery process could be more restful from the comfort of your own home.