What Is Assessed in My Initial Consultation?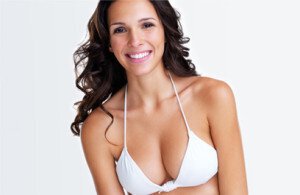 Patients all over the United States are seeking cosmetic surgery for personal aesthetic goals; from nose jobs to breast augmentation, the consultation is the first step. The initial consultation is the assessment you do first and foremost before anything else. A
s such, it is important that patients know what is assessed in the consultation.
The Basics
As with all procedures or doctor's visits, the patient's vitals will be taken. The patient is weighed, blood pressure is taken, and heartbeat is monitored. This is a normal part of any visit because it assesses the patient's ability to withstand a procedure or surgery.
Detailed Assessment of the Surgical Area
When it then comes to more detailed assessments, the surgeon will view the area to undergo the surgery. The patient's nose, should it be a rhinoplasty for example, will be measured. The expanse of the nostrils and the taper of the nose will be assessed, and the flare will be measured. Even the base of the nose will be measured. The doctor needs to know the area he or she is working with, so measurements are key.
Another example we could visit is a breast lift. The full sphere of each breast will be measured. The size will be assessed, and an overall inspection will take place. The bust needs to be able to withstand the surgery, so again, this assessment is thorough and required.
The Surgery You Decide On
When you've decided on the surgery that will help you achieve your best self, it's time for that consultation. It is key that you know what the pre-work is before you can expect results. This fundamental assessment serves as the best way to get the look you deserve!
Call ARC Plastic Surgeons at 305-697-5901 to get your initial assessment done. Find your way to that new you by making that call!