Benefits of Breast Augmentation After Having Children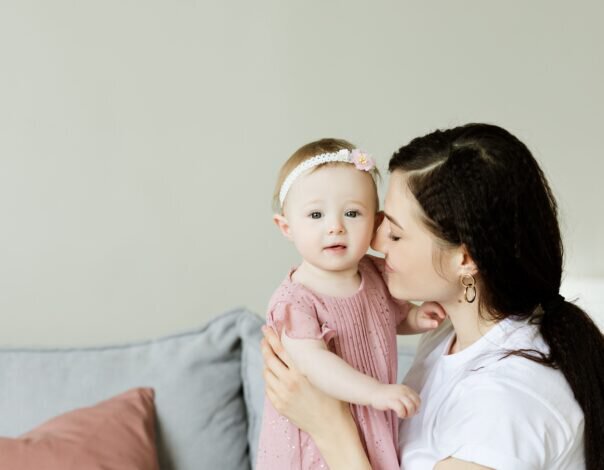 Mothers often experience abdominal changes and stretch marks during and after pregnancy, but another change that some sustain is breast changes. For many, these changes are significant enough for them to seek breast enhancement surgeries.
Deciding to get breast enhancement surgery can be a difficult decision for mothers to make. When you have a young family to care for, it is not uncommon for parents to put their desires on hold. Consequently, the benefits of breast augmentation after having children go overlooked. Reach out to our skilled and experienced Miami cosmetic surgeon to discuss the benefits of breast augmentation.
When Do Breast Changes Occur?
Breasts changes occur during pregnancy as the body prepares and begins to grow and feed the fetus. The hormones associated with pregnancy and lactation often result in breast enlargement and swelling, leading to stretched skin and tissue that can give a drooping appearance—and these changes can occur even if breastfeeding does not follow pregnancy. It is also common to experience loss of overall breast tissue or a change in shape.
Returning to Normal
A woman might feel as though her body no longer belongs to herself after the birth of a child or that life will never be normal again. Although parents settle into a different kind of normal after having children, breast augmentation can benefit the mother beyond improving breast size or shape. Correcting these changes can return a sense of normalcy to the mother. Other benefits include:
Breast implants can restore tissue volume loss
Breast volume can be returned to its pre-pregnancy state
Breast implants can correct undesired changes in breast shape
Sagging and drooping can be improved
Can improve asymmetry concerns
Breast Implants Before or After Children
Patients can receive breast implants before or after having children. Although many individuals do not want to wait to enjoy their new profile, there are some benefits to having breast augmentation surgery after childbirth.
The typical changes that breasts undergo during pregnancy and breastfeeding occur with or without the implants. Patients who already have breast implants can choose to have a breast lift after having children to return their breasts to their pre-pregnancy status. However, the patients who wait until after having their children to get the surgery can receive the implants and the lift at the same time, reducing the overall number of surgeries.
A Surgeon Can Explain the Benefits of Breast Augmentation After Having Children
Considering the benefits of breast augmentation in Miami after having children may seem inconsequential, but it just might be worth your time. Although life after children will be different from before, your body does not have to be. Being a mother is as priceless as feeling like your regular self, and implants can be a part of what gets you back to being you.
Rather than waiting to undergo the procedure, schedule a consultation with a qualified surgeon today to understand the benefits of breast augmentation after having children.