What Is The Difference Between Surgical And Non-Surgical Rhinoplasty?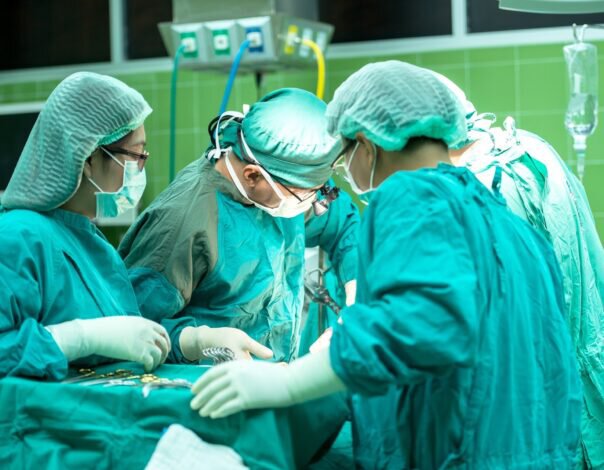 Rhinoplasty is a cosmetic procedure that changes the nose's shape and structures. Whether you are looking to repair your nose after an injury or trauma, correct breathing issues, or because you are unhappy with the appearance of your nose, there are non-surgical and surgical options available. The pros and cons of non-surgical versus surgical rhinoplasty depend on your personal goals and your doctor's recommendations.
One popular form of non-surgical rhinoplasty is liquid rhinoplasty, a treatment that smooths out bumps and contours the nose. It is a temporary procedure, but has very little to no recovery time. Surgical rhinoplasty is more involved, can correct structural and functional issues, but the recovery time is longer.
What is Non-Surgical Rhinoplasty?
Non-surgical rhinoplasty, or liquid rhinoplasty, corrects small bumps on the nose, nasal asymmetry, or distinctive nasal features. During this treatment, the clinician injects fillers into a patient's nose to improve the contours and reshape it. The filler most often used is hyaluronic acid (HA), a substance found naturally in the body's connective tissue and cartilage. The HA used is a gel and can correct certain nasal contour issues in a less invasive way than traditional rhinoplasty and correct minor problems post-rhinoplasty.
Pros of Non-Surgical Liquid Rhinoplasty
There are several advantages to a non-surgical rhinoplasty:
Quick procedure: Typically, this approach takes less than thirty minutes, versus the one to four hours it would take to complete a surgical rhinoplasty
Quick results: Liquid rhinoplasty occurs in the office as an outpatient procedure
Quick recovery: Results are almost immediate, and recovery time is minimal
No general anesthesia: Since this is a quick procedure, patients are not placed under general anesthesia, but are fully conscious during the treatment and can offer feedback during the procedure
Reversible: If the filler is HA, it is entirely reversible, and this is advantageous if the patient does not like the desired results
Fewer complications: Complications are minimal but can include swelling or tenderness
Ideal for small changes: This treatment is the right choice for those patients who are looking to change small bumps or minor issues
Cons of Non-Surgical Liquid Rhinoplasty
Although non-surgical liquid rhinoplasty has some advantages, there are also several disadvantages:
Temporary results: Unlike surgery, results don't last forever, so patients will need another treatment in the future to maintain effects
The surgeon can only add volume to disguise certain areas, but cannot actually remove bumps physically or make the nose smaller
Vascular complications: Vascular issues (although rare) such as blocked blood vessels can occur if the filler is accidentally injected into a nasal artery

Many surgeons attempt to minimize this potential problem by avoiding injections into the nasal tip
Surgical Rhinoplasty
Surgical rhinoplasty is much more involved and consists of manipulating the skin, bone, and cartilage of the nose to remodel and resize it. Patients who want surgical rhinoplasty may have functional needs, such as correcting an overly large nose, repairing a deviated septum, or correcting other structural issues.
Pros of Surgical Rhinoplasty
There are several advantages to a surgical approach to a rhinoplasty:
Multiple procedures at once: If a patient requires several surgeries, the surgeon can work on them at the same time
The nose can be made smaller and the nasal tip can be refined in a safe and elegant manner
Permanent results:Results are permanent, so further treatments are not needed
Not just for looks: Surgical rhinoplasty can correct structural issues and offer a permanent fix for breathing problems, congenital issues, or trauma to the nose
Cons of Surgical Rhinoplasty
General anesthesia: Surgical rhinoplasty requires general anesthesia, which in itself presents several risks

These risks are general very low for young, healthy patients

Infection: As with any other type of surgery, infection is always a risk
Bleeding: Bleeding and swelling can occur
Cost: Typically, surgical rhinoplasty costs more than the non-surgical procedure
Recovery time: Recovery time is longer after surgery
Not easily reversible: If the patient is not happy with the results, future surgery may be needed