Is There a Recovery Time for Evolve?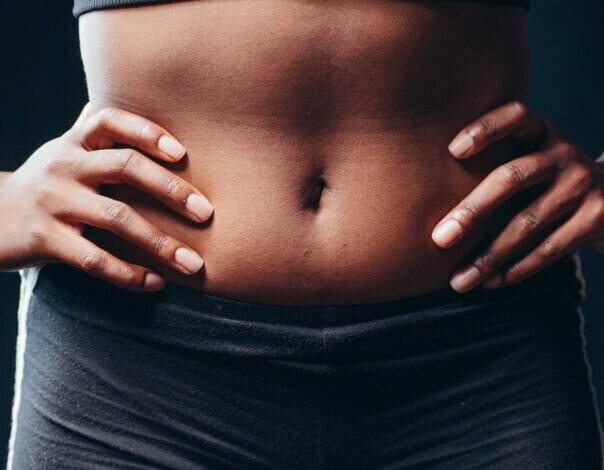 Non-invasive body contouring procedures like Evolve have become a popular choice for patients wishing to enhance muscle tone, improve skin laxity, and reduce excess body fat. Because they are non-invasive, patients also do not have to worry if there is a recovery time for procedures like Evolve Tite, Trim, or Tone.
Patients who undergo the procedures can resume their daily routines immediately after a quick 30-to-60-minute session. Though it may take several treatments before achieving an individual's ideal results, Evolve technology is safe for weekly sessions. Get in touch with our Plastic Surgery Clinic in Miami for a consultation to discuss which approach is best for your unique cosmetic needs.
Evolve Treatment Choices
Evolve offers several different treatment methods to target specific cosmetic concerns. Specifically, patients may choose to target muscle tone, skin laxity, or excess fat. Each of Evolve's approaches is non-invasive and has minimal side effects, so there is no need for recovery time after treatment.
Evolve Tite
During an Evolve Tite procedure, the cosmetic professional applies heat to the inner and outer layers of the skin to increase collagen production and remodel skin cells. As the cells restructure, the skin becomes tighter to reduce the appearance of wrinkles, fine lines, and folds.
Evolve Trim
As a non-invasive alternative to liposuction, Evolve Trim treatments are designed to reduce the appearance of cellulite and uneven skin on the arms, abdomen, hips, thighs, and buttocks. Patients undergo the procedure to smoothen the skin and reshape their body contours by eliminating fat cells and kickstarting collagen production.
Evolve Tone
Evolve Tone's innovative technology mimics the effects of exercise by stimulating involuntary muscle contractions in the abdomen, hips, arms, thighs, and buttocks. Evolve Tone primarily enhances muscle definition while also improving muscle strength and tightening the skin.
What to Expect After an Evolve Treatment
The cosmetic surgeon uses hands-free devices to non-invasively apply heat, radiofrequency energy, and electrical muscle stimulation during Evolve Tite, Trim, and Tone treatments. Therefore, unlike other body contouring options, no incisions are necessary to remove excess fat or loose skin. Further, the innovative technology has safety features to ensure the skin does not sustain any heat damage by constantly monitoring the temperature.
Therefore, there is no recovery time for Miami Evolve patients; instead, they may return to their regular routine immediately after treatment. However, some patients may have mild side effects for a few hours afterward, such as mild swelling, bruising, and skin redness in treatment areas.
Hear More About How Evolve Improves Contours Without Recovery Time
When it comes to body contouring, many think of invasive surgical options. However, you can use Evolve to non-invasively enhance your contours by tightening the skin, strengthening and toning your muscles, and reducing cellulite.
Because the hands-free devices apply energy directly to the skin's outer layer, you do not need to worry about recovery time or severe side effects for Evolve treatments. Though you may have mild swelling and skin redness, each treatment approach is painless and should not interfere with your daily routine. Call our office to schedule a consultation with a trained professional. Our team is standing by.