Surgical and Non-Surgical Body Contouring Options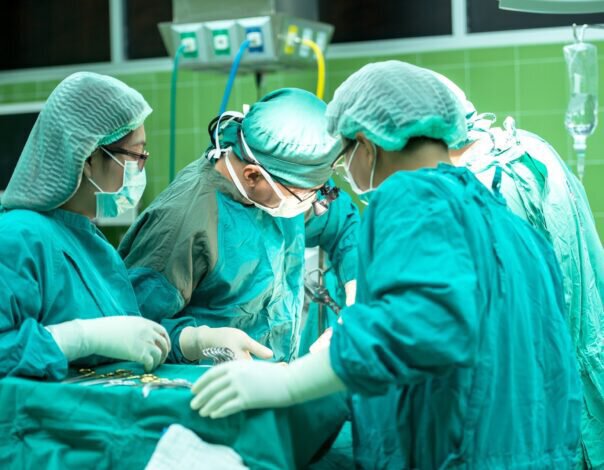 Body contouring treatments aim to reduce a patient's sagging or loose skin after significant body changes. Substantial weight loss, pregnancy, and aging could all result in drooping skin and features, including in the breasts, stomach, face, arms, and more. Fortunately, surgical and non-surgical body contouring options can remove this excess skin and tighten the remaining skin to enhance body contours.
Surgical and non-surgical options differ drastically, including the contouring methods, risks, side effects, and recovery times. The severity of skin laxity and treatment areas may influence what procedures are best for a patient. If you are considering undergoing a body contouring procedure, a cosmetic surgeon could assist you in determining what option is best for your circumstances and explain any related procedures, benefits, and differences.
Surgical Body Contouring Procedures
Following a dramatic weight loss, the skin generally lacks the necessary elasticity to conform around new body contours, resulting in excess and sagging skin. Under these circumstances, surgical body contouring is an excellent option for tightening the skin and enhancing contours. In addition to eliminating sagging skin, a skilled cosmetic surgeon could also remove stubborn body fat for further contouring effects during these procedures.
Each procedure removes the sagging skin and repositions the remaining skin to create a tighter, firmer appearance. Surgical body contouring options include various procedures, such as:
Lower body lift
Upper body lift
After significant weight loss, surgical body contouring options may be beneficial, as they could provide more substantial results than non-surgical body contouring procedures. However, to qualify for these surgeries, a patient must maintain a stable weight and be committed to a healthy lifestyle after surgery.
Non-Surgical Body Contouring Options
Unlike surgical body contouring, non-surgical options eliminate stubborn body fat and tighten the skin without invasive methods. Several procedures are available, and each uses a specific energy source to kill and liquefy targeted fat cells. A few popular non-surgical body contouring options use methods such as laser energy, freezing temperatures, and heat from ultrasound or radiofrequency to eliminate fat cells.
During these treatments, a cosmetic surgeon applies the tools to the skin to target interior and exterior skin layers. After treatment, the body naturally removes the treated fat cells through filtration systems. The procedures also stimulate collagen and elastin production to improve the skin's health and tightness, ensuring it adheres to its newly enhanced contours. Because the procedures are non-invasive, there may be mild side effects like redness in the hours afterward, but patients may resume their activities immediately.
Differences Between Surgical and Non-Surgical Options
There are several differences between surgical and non-surgical body contouring procedures that a patient must consider. One difference is the necessary recovery time, as surgical body contouring requires several weeks while non-surgical may require little to no time at all. Non-surgical body contouring options also pose fewer health risks, and side effects are typically milder, resulting in a quicker recovery.
Another important consideration is the difference in body contouring results. Surgical options could substantially reduce loose skin and excess body fat, making them an ideal choice after more significant weight losses. Alternatively, non-surgical body contouring options provide less dramatic but still noticeable results—these procedures are therefore better for patients seeking subtle improvements.
Discuss Non-Surgical and Surgical Body Contouring Options with a Professional
Surgical and non-surgical body contouring options pose many differences, so it is essential to assess your goals before deciding on a procedure. Most importantly, surgical body contouring is best for more severe sagging skin after a substantial weight loss, and non-surgical options are ideal for making subtle body contouring enhancements.
However, whether you choose surgical or non-surgical body contouring, each procedure aims to tighten the skin to enhance muscle definition and contours. Learn more about surgical and non-surgical body contouring procedures by scheduling a consultation with our office today.