10 Steps to Speed Up Your Rhinoplasty Recovery Time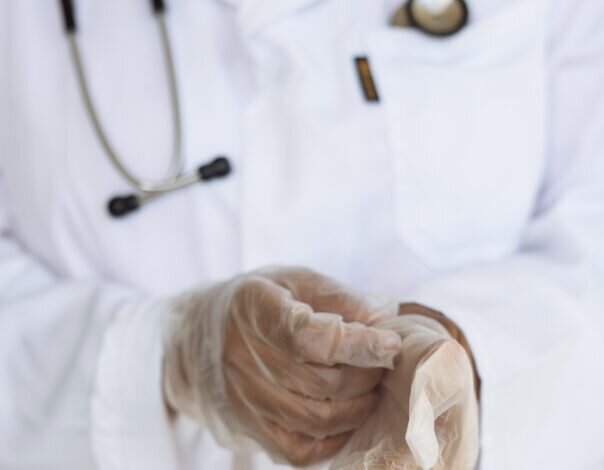 It could take a few weeks after undergoing a rhinoplasty procedure before the swelling, bruising, and discomfort around the bridge of your nose subside. In addition, since the tip of the nose is more sensitive, it may take between six and 12 weeks before a lot of the swelling diminishes and the enhancements become apparent.
In the immediate weeks after a rhinoplasty procedure, there are several steps you can take to minimize discomfort and speed up the recovery process. If you are interested in bettering your recovery, learn more below about 10 steps to speed up your rhinoplasty recovery time.
Steps to Take Immediately After Rhinoplasty Surgery
A crucial step to speed up a rhinoplasty recovery time is following the post-operative care instructions that the cosmetic surgeon provides. Rhinoplasty surgery after-care instructions may include avoiding certain medications that may increase the severity of bleeding and swelling.
While in the first three weeks of recovery, it is best to keep the head elevated during sleep to reduce some side effects and speed up the nose's recovery.
Apply cold compresses to the nose and underneath the eyes to reduce swelling. However, avoid pressure to the nose itself, as this may shift the cartilage and bone during recovery and affect the results.
Another vital step to speed up the rhinoplasty recovery time is to get plenty of rest. The body completes most of the healing processes when asleep, so resting may quicken a patient's recovery time.
Steps to Take During the Six-Week Period of Recovery
Beyond the traditional actions to ensure a shorter and proper recovery, a patient may take steps to shorten a rhinoplasty recovery specifically.
It is best to avoid wearing glasses for six weeks after surgery, as they add excess pressure on the nose, worsening the side effects. If using contact lenses is not an option for a rhinoplasty patient, the patient should temporarily switch to the lightest glasses frames possible.
Despite the nasal congestion and swollen tissue most rhinoplasty patients feel during the first few weeks of recovery, individuals must avoid blowing their nose. Blowing the nose could disrupt the healing process because the nasal tissue and passages are fragile during recovery. We recommend the use of nasal saline spray to clean out the nasal
Avoid vigorous exercises that can cause nasal trauma for at least six weeks as it could damage tissue and cause excess pressure on the nose.
Limit sun exposure to help ensure that the skin and incision sites heal with less noticeable scarring and swelling. Sun exposure during the healing process can lead to darker scars later on.
Long-Term Actions for Quickening Recovery and Bettering Results
Though short-term actions help speed up the recovery process, there are long-term steps a patient could take to improve their general health and surgical recovery.
A rhinoplasty patient should avoid smoking for several weeks before and after surgery, as nicotine interferes with blood flow and, therefore, the body's healing.
Finally, patients should maintain a healthy and balanced diet to speed up the recovery time after undergoing a rhinoplasty procedure. When a diet contains all the essential vitamins and nutrients, the body can more quickly and effectively heal, resulting in even better enhancements after surgery. Patients should also try to avoid salty and spicy foods as they can cause more swelling to the nose.
Speak with a Cosmetic Surgeon About Steps to Speed Up Your Rhinoplasty Recovery Time
Because rhinoplasty surgery is an invasive procedure, the recovery time can take six weeks to see many of the enhancements and a year to see the final results. However, these 10 steps to speed up your rhinoplasty recovery time can help right after surgery and also lead to long-term improvements.
If you are considering getting rhinoplasty surgery, contact an experienced cosmetic surgeon who can answer your questions about recovery times today.