Recovery Times of FaceTite vs. Facelifts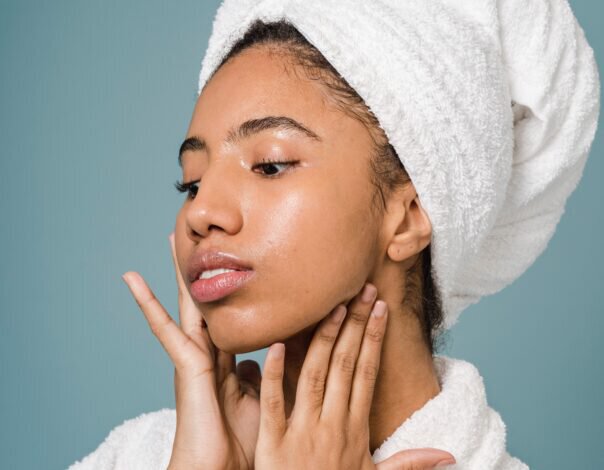 When considering the different cosmetic treatments for facial rejuvenation, you may debate between surgical and non-surgical options. If you are considering FaceTite or a facelift, you should first understand the vital difference between the two options—the recovery times.
A facelift is a more invasive, surgical procedure and the recovery time is much longer than a FaceTite recovery period. A cosmetic surgeon could explain the benefits of each treatment and their recovery times to determine which choice is best for you.
Procedure Differences Between FaceTite and a Facelift
A crucial difference between FaceTite and a facelift procedure is the degree of the procedure's invasiveness.
FaceTite Procedure
FaceTite is a minimally invasive treatment that relies on radiofrequency energy and liposuction to reduce minor to moderate signs of aging. The two combined techniques eliminate fat and tighten the skin to enhance facial contours and reduce sagging skin and wrinkles. The procedure requires minor incisions to allow for liposuction tools to remove excess facial fat, but the cuts are minor in comparison to surgical options.
Facelift Procedure
Conversely, a facelift is best for individuals with moderate to severe wrinkles, fine lines, and sagging skin. The procedure is designed to remove excess skin and reposition fat and tissue on the bottom two-thirds of the face to tighten the skin and smooth out wrinkles. Facelift surgeries require incisions along the hairline and facial features, sutures, and surgical drainage tubes during recovery.
Recovery Differences Between a Facelift and A FaceTite Treatment
The recovery times between FaceTite and a facelift are drastically different due to each procedure's distinctive approaches and their results.
FaceTite Recovery Expectations
Since FaceTite is minimally invasive, patients return home the same day as the procedure and typically take one to two days to recover before returning to work. Typical side effects during recovery include soreness, swelling, bruising, itchiness, and numbness in targeted areas, but these subside within one to two weeks.
As the skin heals, it may also feel uneven for two to three weeks after a treatment, but it will subside. Additionally, the minor incisions do not require stitches, heal quickly, and leave no scarring.
Facelift Recovery Expectations
Recovery after a surgical facelift typically takes two weeks before resuming light activities and up to four weeks to resume high-impact activities. During recovery, typical side effects include bruising, numbness, pain, and swelling that may persist for several months afterward. Results become apparent after residual swelling subsides, but the final results may take up to one year.
Talk With a Cosmetic Surgeon About the Recovery Times of FaceTite and Facelifts
Recovery times of FaceTite vs. facelifts are extremely different, as FaceTite only requires a few days of recovery while a facelift needs several weeks to months. If you have mild to moderate wrinkles, fine lines, and sagging skin, FaceTite is an excellent option for a subtle rejuvenation without a lengthy recovery period.
However, if you struggle with moderate to severe signs of aging, a facelift could be your best option to get attractive results despite the long recovery period. Learn more about the differences between FaceTite and a facelift with a cosmetic surgeon today if you are ready to transform your facial appearance.